Over 50 years of combined grilling Experience
Charco Ltd. is a division of the parent company Kamado Captain Ltd. We have more than 50 years of combined grilling experience and a true passion for BBQs and cooking. Now, entering 2021 we see that times are changing and that the harsh impact from the charcoal industry must evolve.  
We've been using coconut charcoal in all our Kamado BBQ grills and open pit BBQ's for years now.  Proven from experience, our products spotlight the difference a great quality product makes when you are ready to fire up your grill.  No matter the form of BBQ'n you love best, we know you'll fall in love with our charcoals.   We are extremely proud to play a part in having a positive impact on the world of charcoal manufacturing with a state of the art factory that is environmentally friendly and 100% Green. 
Download Captain Charco Pricelist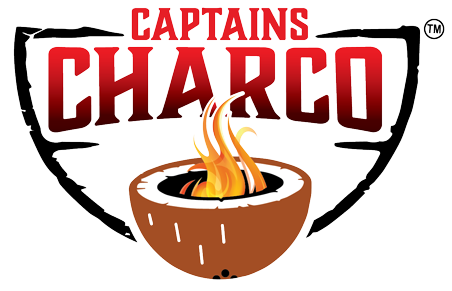 Reasons to Use Captains Charco™
It is our belief that our premium coconut shell charcoal products are 100% natural and responsibly made, but their performance does not suffer as a consequence. Coconut shell charcoal is made of a premium carbon process so that it provides steady, continuously controllable burning heat. 
Captains Charco™ Products